Chihuahua Photos
Here are photos sent in by friends of yourchihuahua.com. Want to add yours to the site? Visit our photo submission page!
Rocky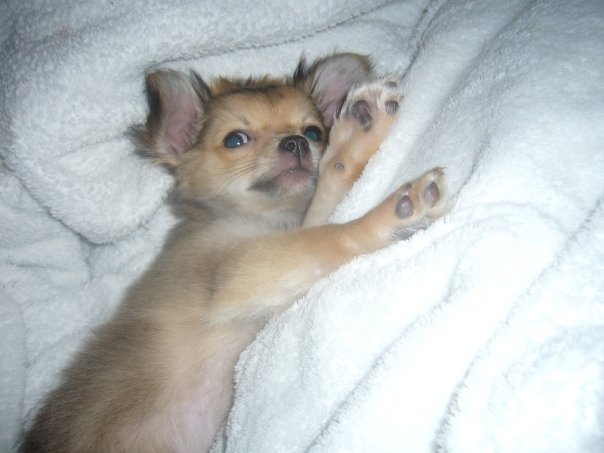 Picture 14 of 126
Rocky
Age: 5 months
Hometown: Caerwys, Flintshire N.Wales
Owner name(s): Kate and Mark Hill
Biography: Our little Chi is called Rocky, he was born on the 28th August. He is a Long Haired Chi and he is a cutie. He's the best thing i have ever bought. I get a lot of pleasure and laughter watching him and playing with him.