Chihuahua Photos
Here are photos sent in by friends of yourchihuahua.com. Want to add yours to the site? Visit our photo submission page!
Sophia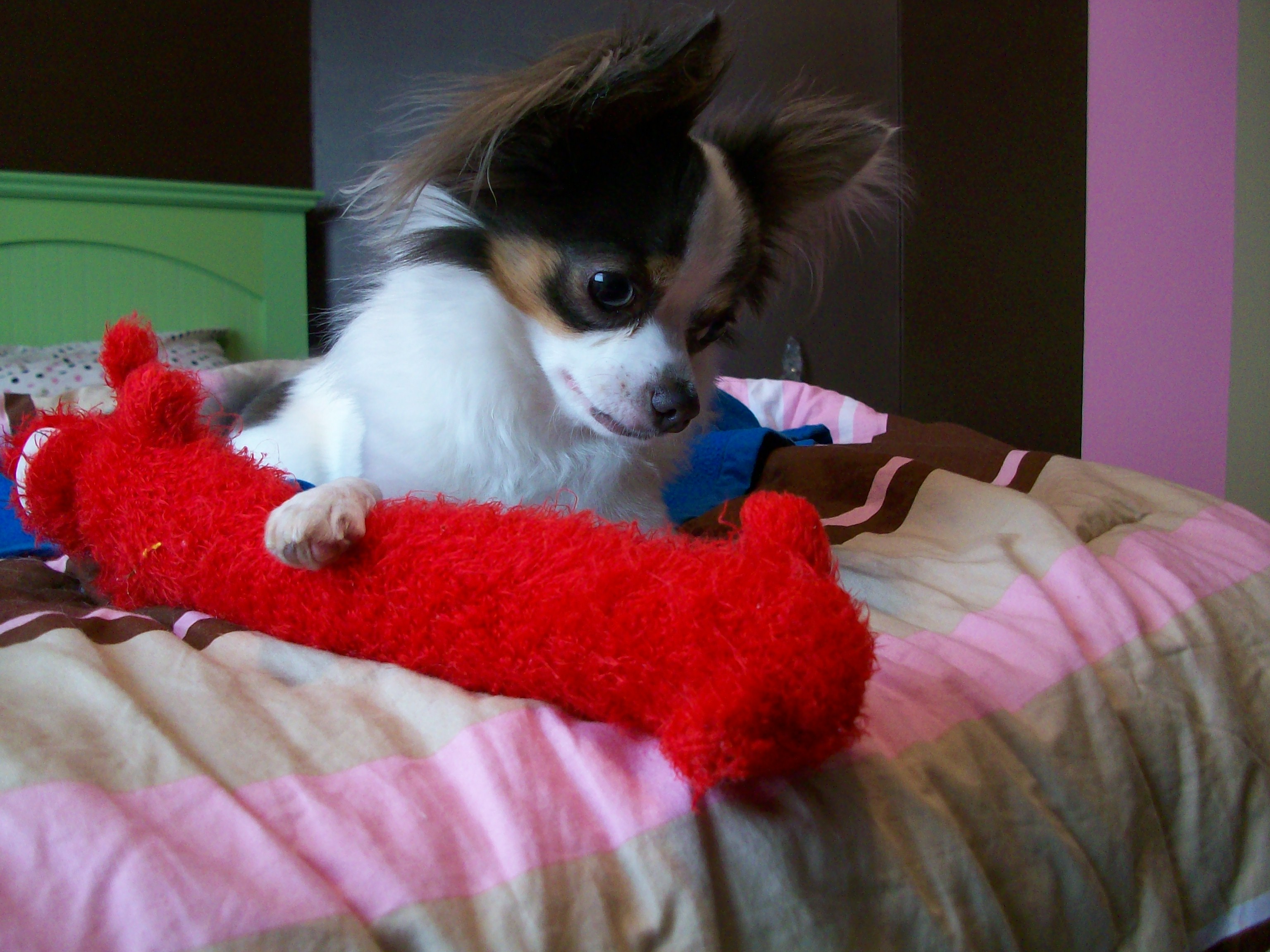 Picture 12 of 126
Sophia
Age: 2
Hometown: Columbus, Ohio
Owner name(s): Amanda Padilla
Biography: Chicko is a crazy man, loves kisses, cuddleing, and games. He wasn't treated well his first year of life but now he's with his mommy and i love him to pieces. He loves his loofa, and sleeping on top of my head.